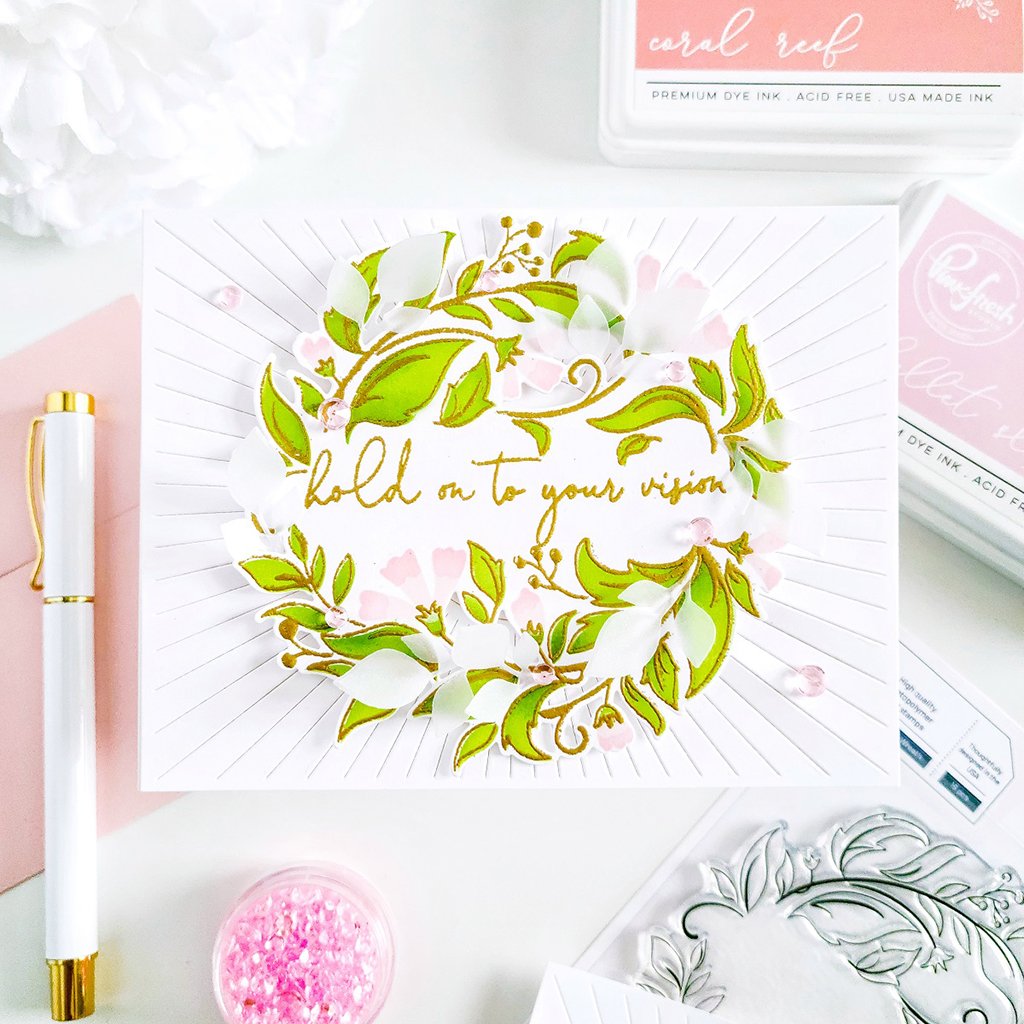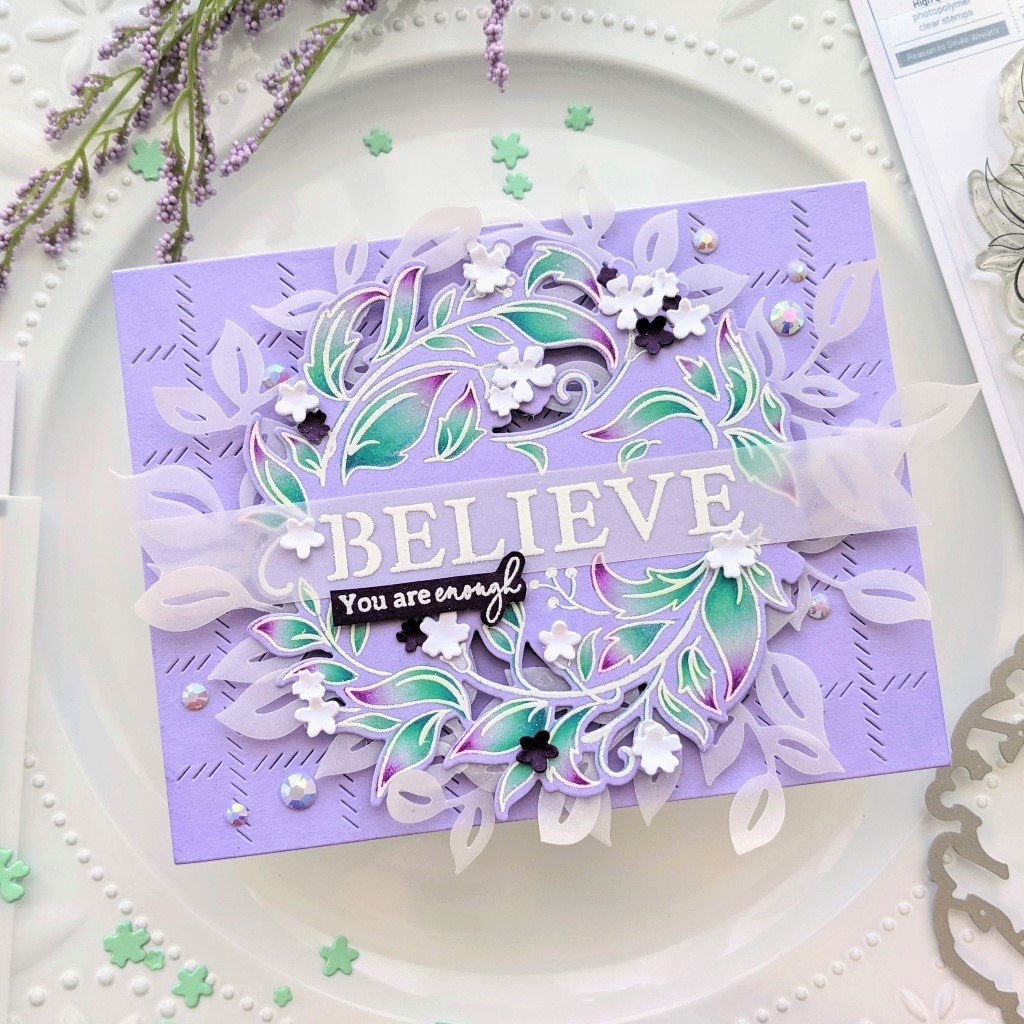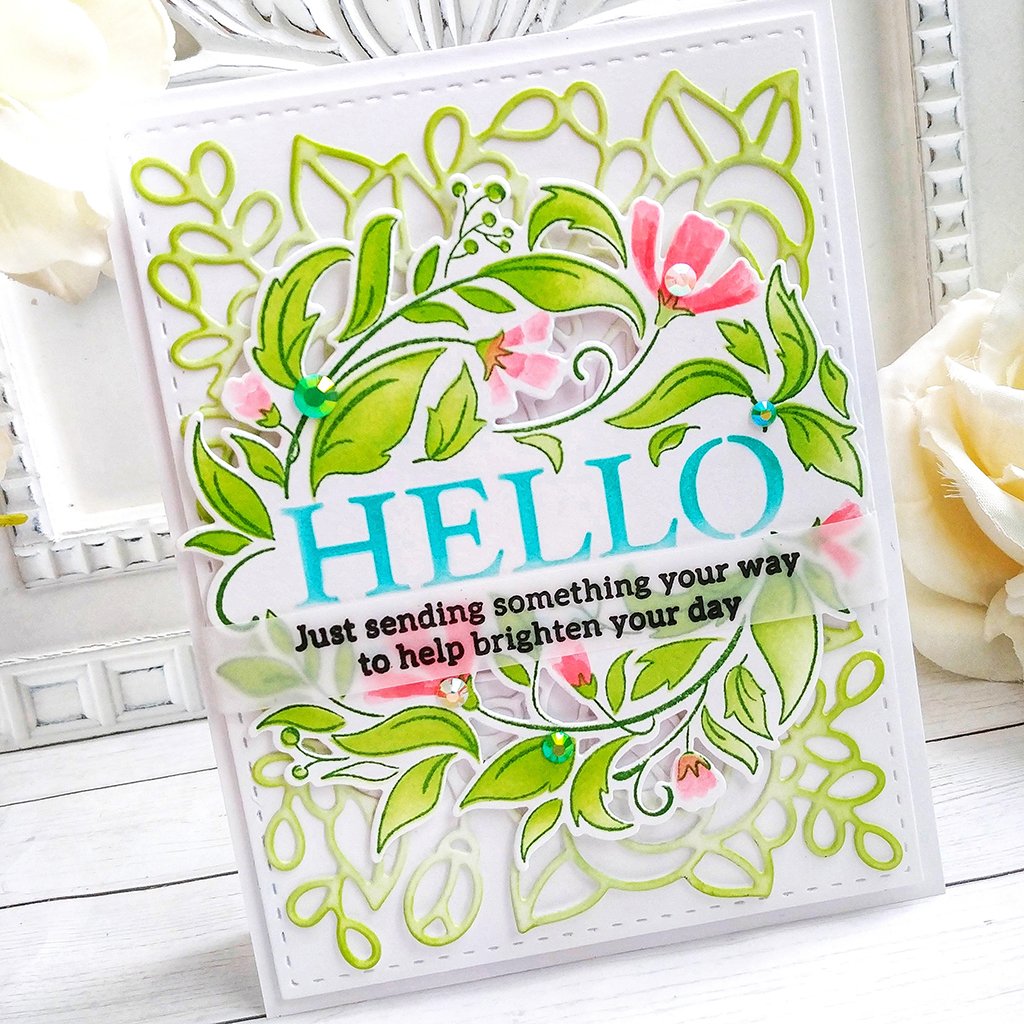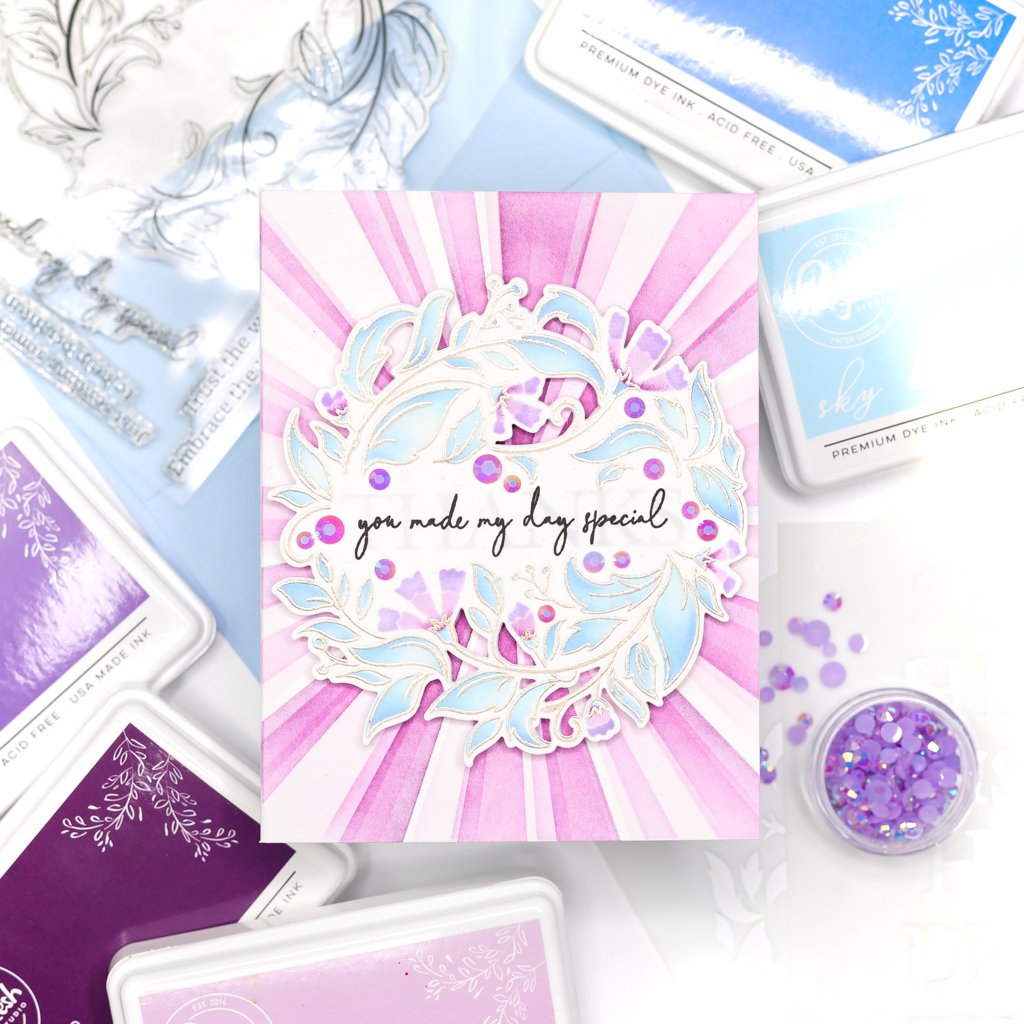 Pinkfresh Studio Reason to Smile Wreath layering stencil set
---
4 piece layering stencil set made to coordinate with the Reason to Smile Wreath stamp set and Reason to Smile Wreath die. Three of the stencils color in the greenery, and the 4th stencil is a set of words that can be ink blended inside the wreath image. Use them without the stamped image for a soft, no-line coloring feel. Use the coordinating stamp to add more detail to the image by stamping in detail black, or heat embossing in gold.

Words included: Smile, Hello, Miss You, Hope, Dream, Thanks, Believe.

Stencils measure approximately 4.25" x 5.5".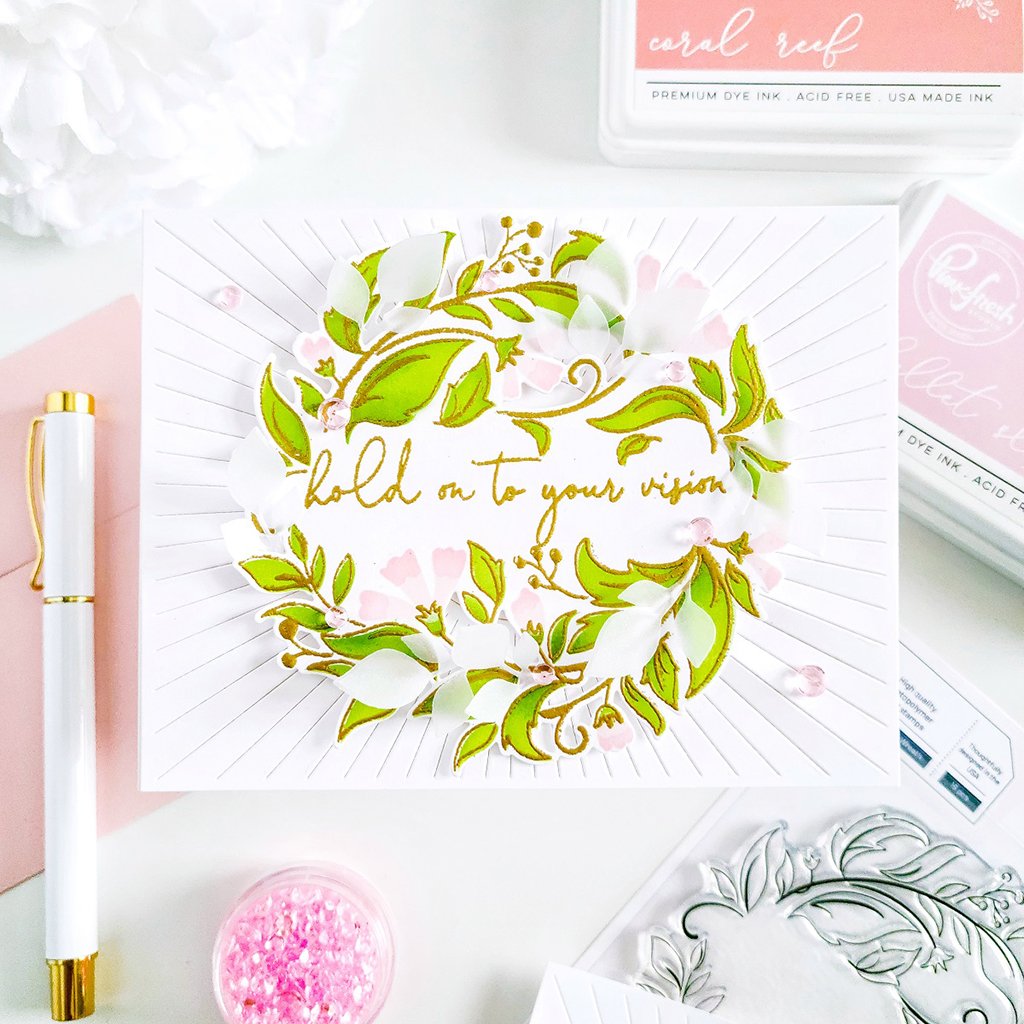 This product has no reviews yet.
This product has no reviews yet.