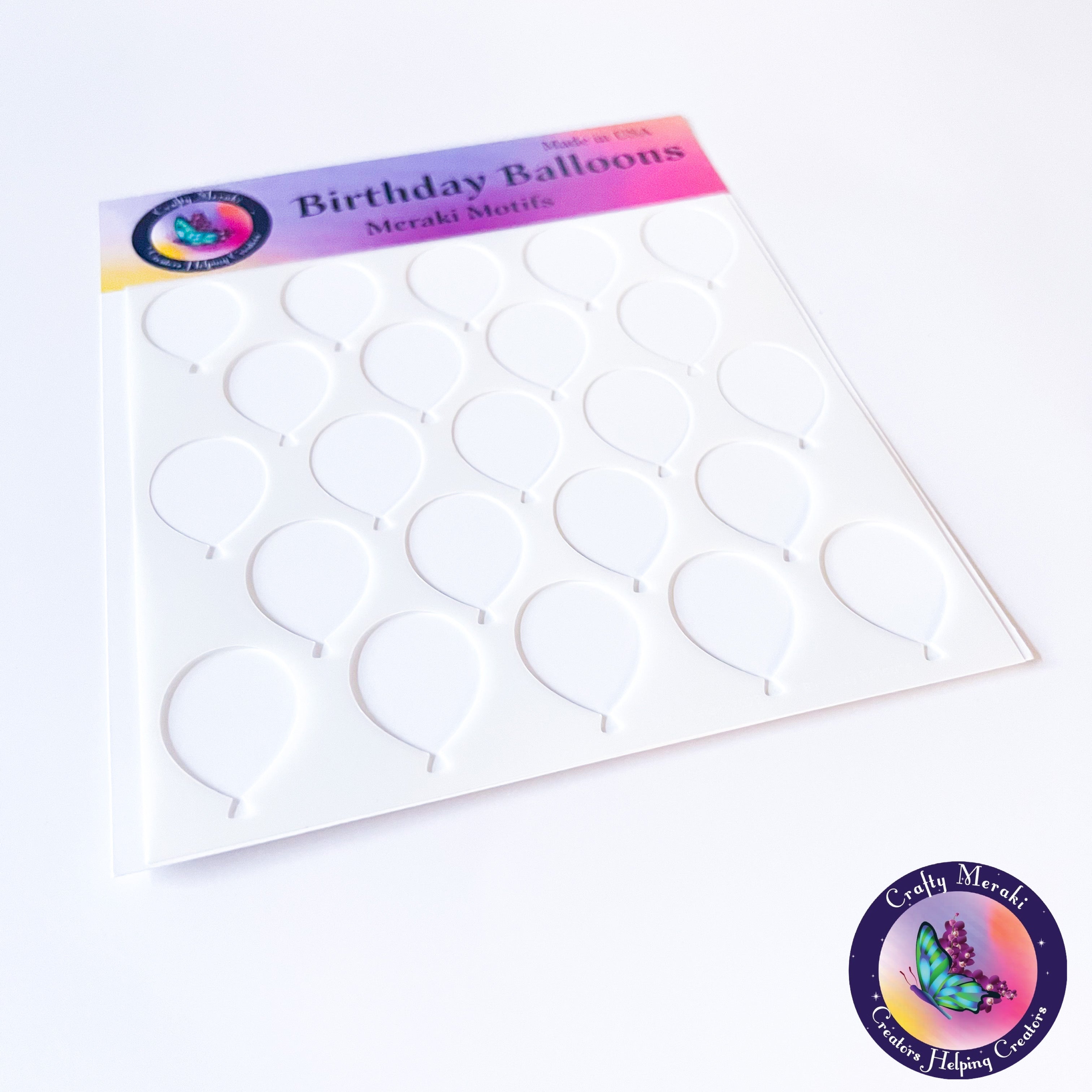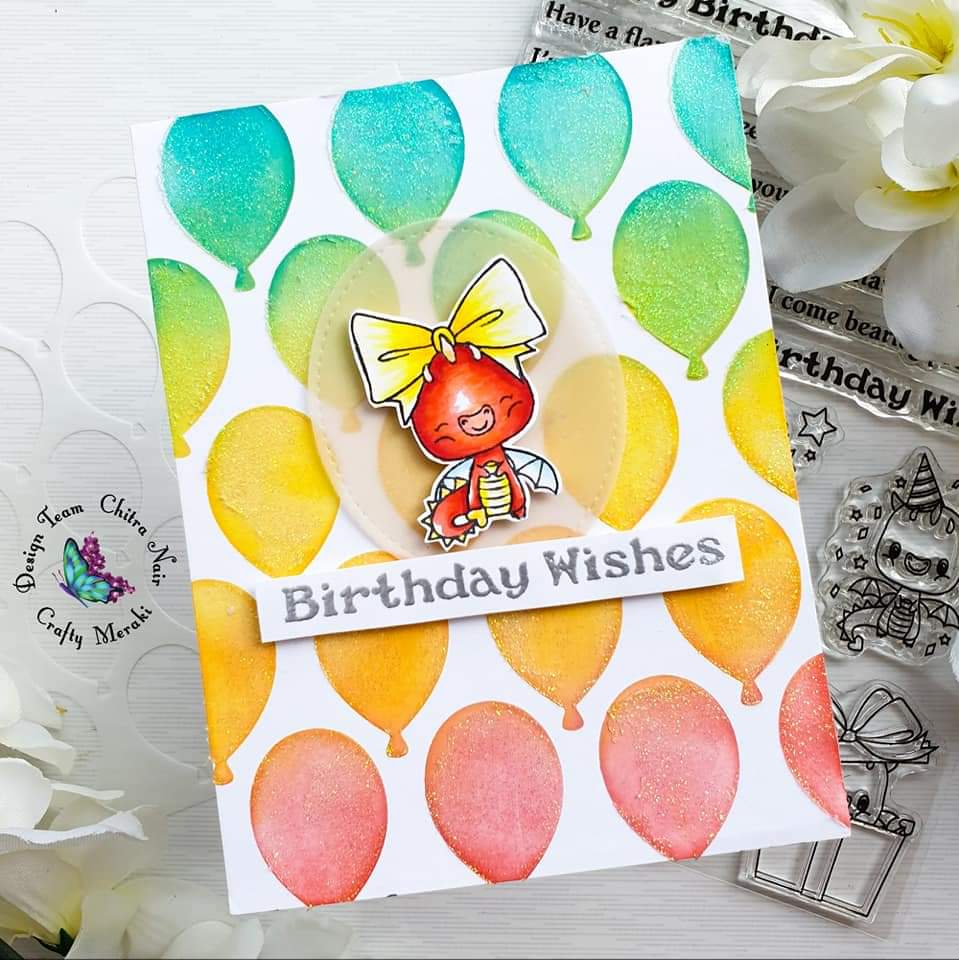 Crafty Meraki Birthday Balloons Stencil
---
Happy occasions and balloons go hand in hand, they're almost synonymous to parties and celebration in today's world. You might not always have room for real balloons, but I'm sure your card has plenty of room for drawing them. Don't worry if you're not artistically gifted, choose smart work over hard work! Meraki Stencils will be the catalyst to your special occasion.

Size: 6" x 6"
Made in the USA

 How To Clean & Care

Use baby wipes or stamp cleaner to remove any residual ink or craft medium. For a more thorough cleaning, a gentle soap with lukewarm water may be used. Lightly pat the stencil dry with a clean cloth and return it to its original packaging or a storage sleeve to keep it clean. Store flat and away from direct heat/sunlight.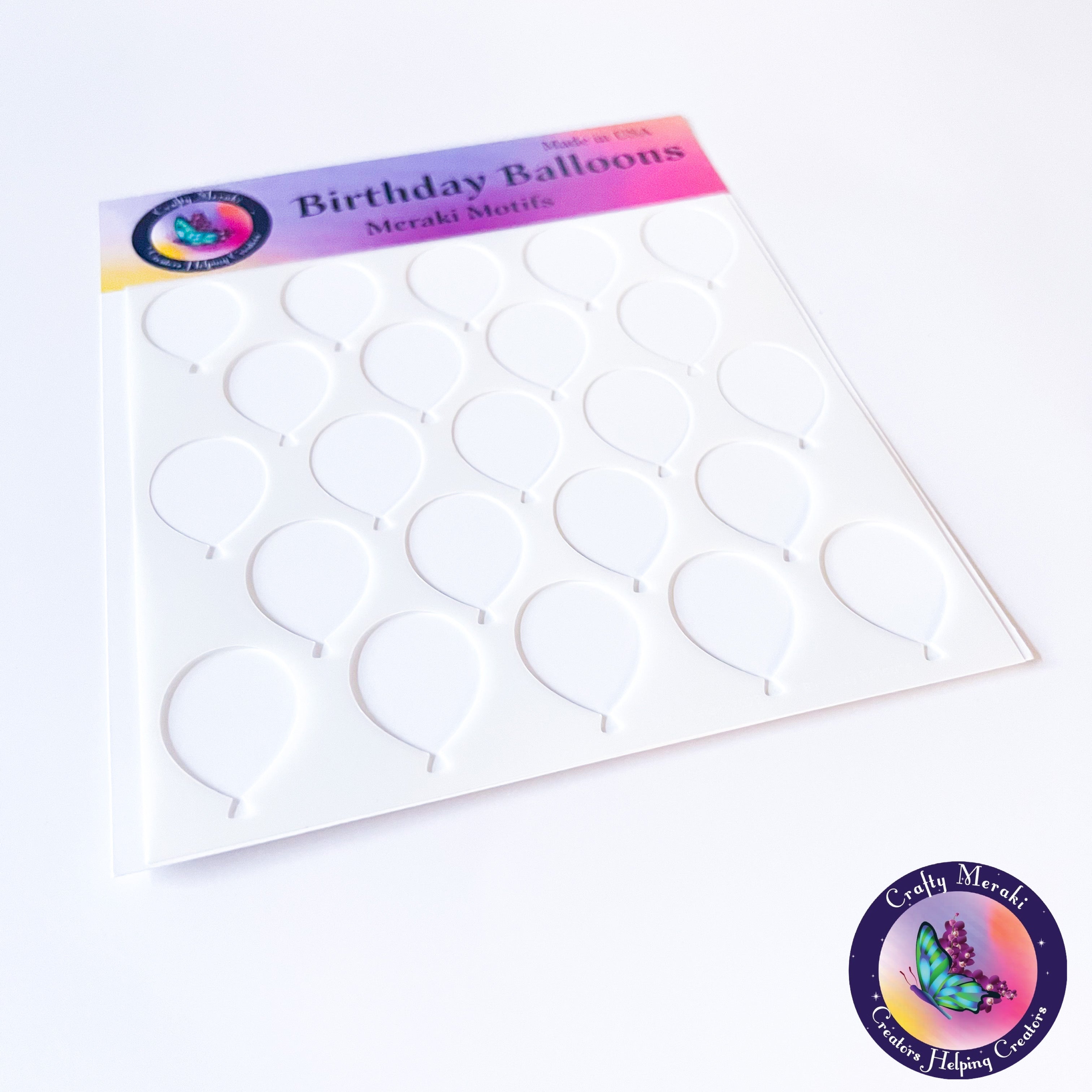 This product has no reviews yet.
This product has no reviews yet.