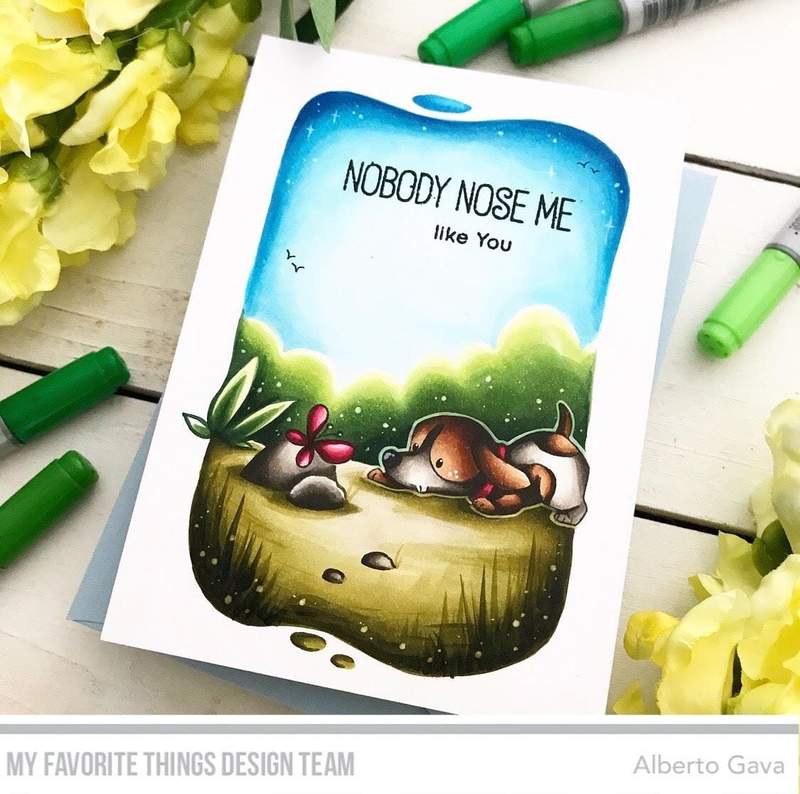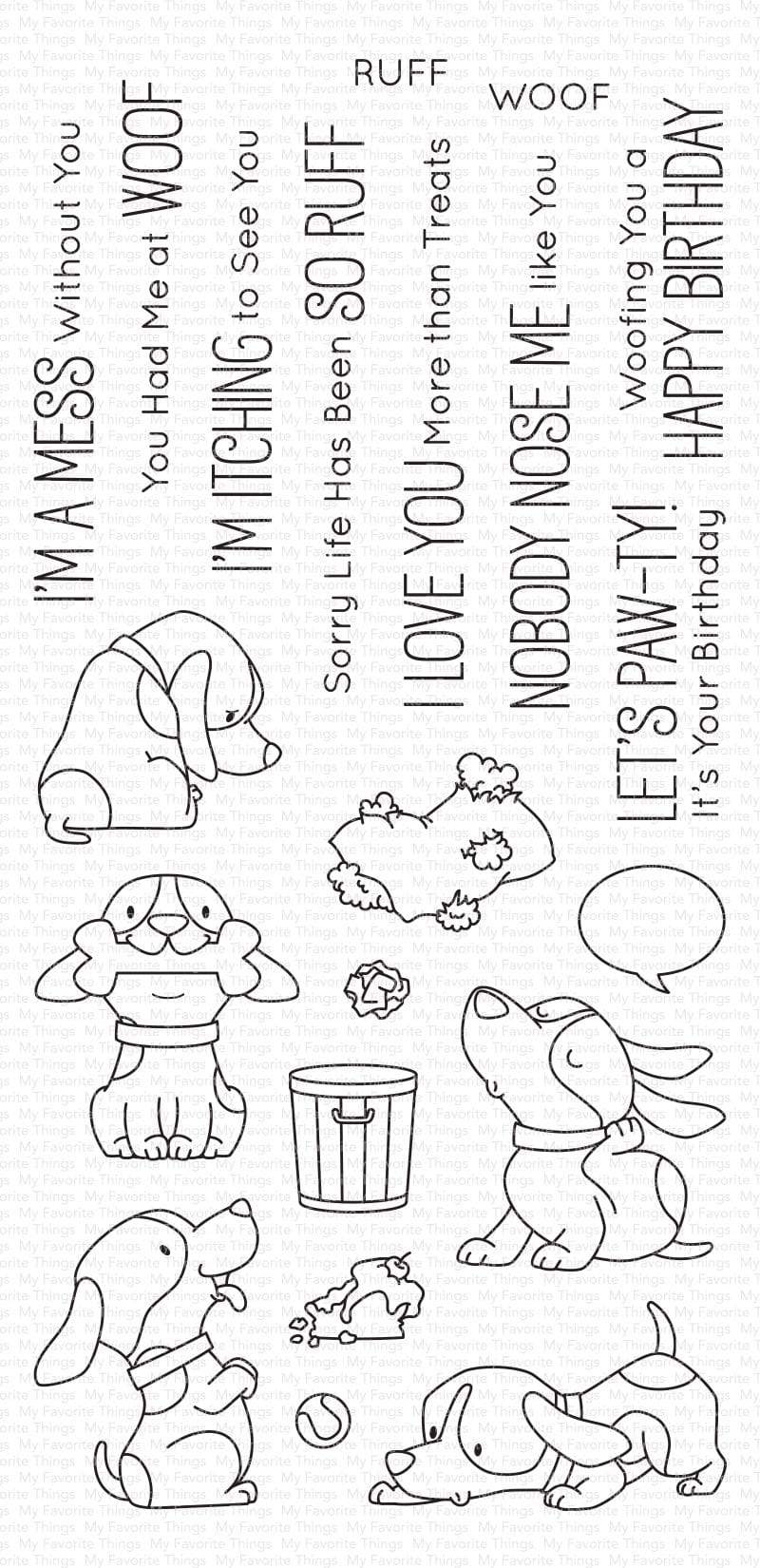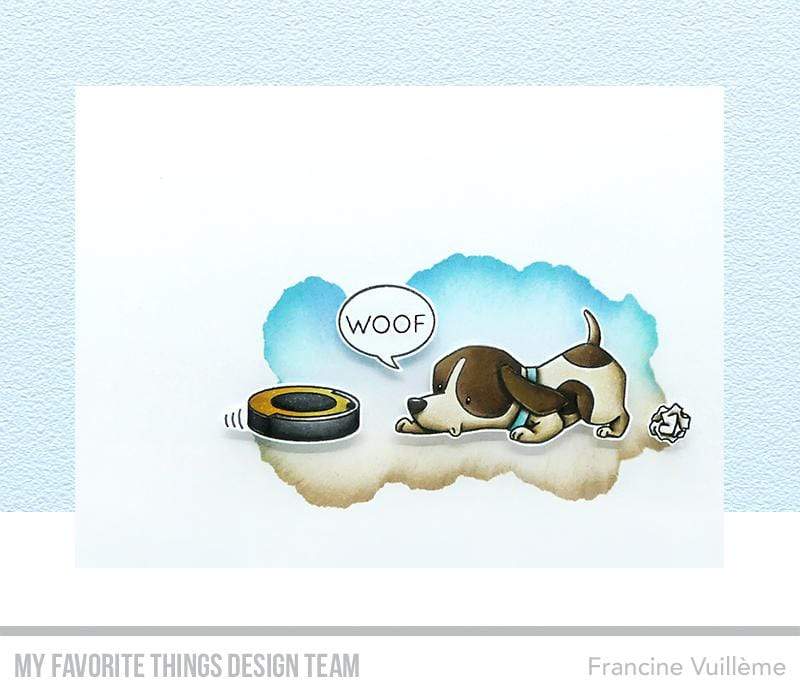 My Favorite Things BB Woof Pack Stamps Set
---
Puppies are hard work but it's all oh-so-rewarding when they nuzzle up with their wet noses and undying devotion. Woof Pack features five irresistible little troublemakers as well as a number of puppy favorites — a "well-loved" pillow, tennis ball, crumpled paper, and sweet treat. Let your puppy pals express themselves with the included speech bubble, and "Ruff" and "Woof" sentiments that will nestle inside it.

Our clear stamps are made in the USA and include the name of the set on the sticker for easy identification.

June 2020 Release - 4" x 8" clear stamp set - (21) piece set

Sentiments: I'm a Mess Without You, You Had Me at Woof, I'm Itching to See You, Sorry Life Has Been So Ruff, I Love You More than Treats, Nobody Nose Me like You, Let's Paw-Ty! It's Your Birthday, Woofing You a Happy Birthday, Ruff, Woof

Ashamed dog 1 1/4" x 1 1/8"
Dog with bone 1 3/8" x 1 1/2"
Scratching dog 1 3/8" x 1 1/2"
Begging dog 1 1/4" x 1 5/8"
Sniffing dog 1 7/8" x 1 1/8"
Torn pillow 1 1/4" x 1"
Speech bubble 3/4" x 5/8"
Can 5/8" x 3/4"
Crumpled paper ball 3/8"
Dessert 3/4" x 1/2"
Tennis ball 1/4"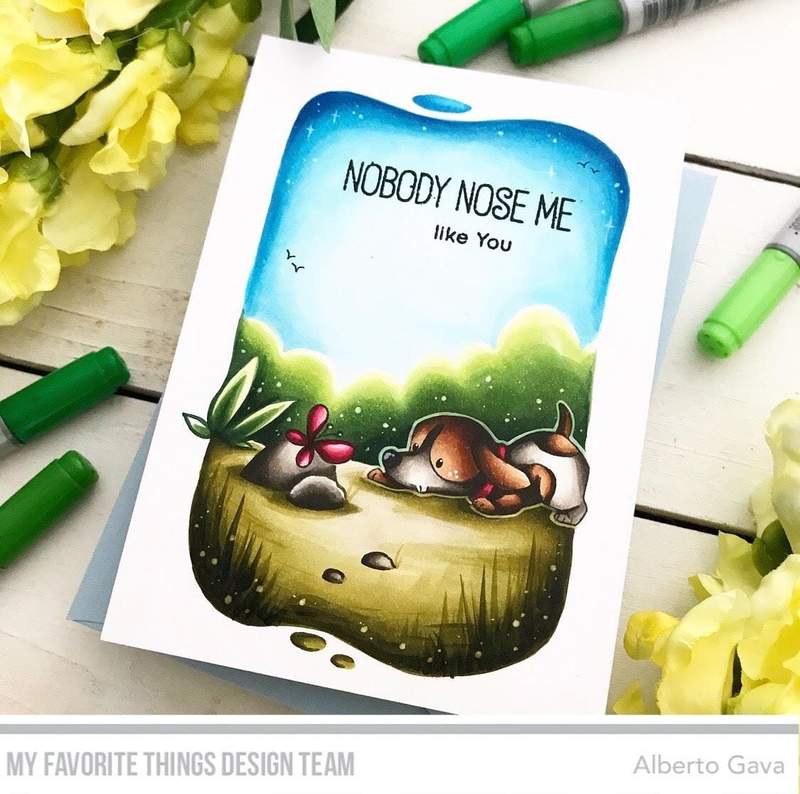 This product has no reviews yet.
This product has no reviews yet.