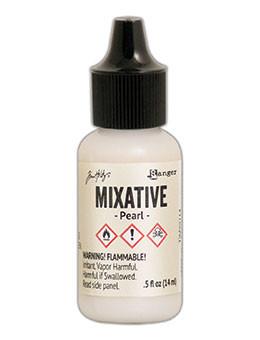 Ranger - Tim Holtz® Mixatives™ Pearl, 0.5oz
---
Pearl Mixative™ is a pearl acid-free pigment ink, specially formulated to create pearlescent highlights when combined with Tim Holtz® Alcohol Ink and Blending Solution on non-porous surfaces. Ideal for use on Alcohol Ink Yupo®, Alcohol Ink Hard-Core Panels, Alcohol Ink Cardstock, Foil Cardstock, Glossy Paper, metal, glass, glazed tiles and more for endless creative possibilities.

Note: Ranger does not recommend using Tim Holtz® Alcohol Inks, Alcohol Pearls, Mixatives or Alcohol Ink Blending Solution in spray bottles as these contents contain solvents and should not be airborne.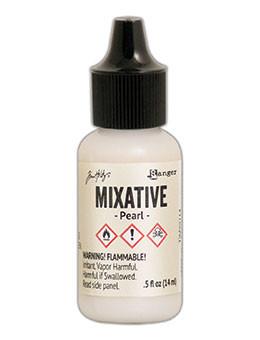 This product has no reviews yet.
This product has no reviews yet.